ICBC Insurance
Temporary phone and email procedures during COVID-19, please use our contact page to request ICBC services by phone, provide your name, phone number, email and we will reply to you.
Private Auto Insurance
Since 1974, ICBC (Insurance Corporation of BC) has been providing insurance coverage for all motor vehicles licenced and insured in the province. ICBC is the sole provider of Basic Autoplan and must provide coverage to all vehicle owners who licence and insure their vehicles in BC. Recently, new government legislation has opened up the optional coverage market to Private Insurance.
Dave Dale Insurance currently represents the private auto insurance company Intact Insurance.
Stratford Insurance
Intact Insurance
Basic Compulsory Auto Insurance
All BC motorists must have Basic Autoplan coverage, no matter what they use their vehicle for. It provides you with the minimum coverage that the law requires you to have to drive on BC roads. This coverage includes five main types of coverage:
1) Accident Benefits
These pay for your injury-related medical and rehabilitation expenses in the event of a crash, no matter who is at fault.
2) Third-Party Legal Liability
Basic auto insurance also provides you with $200,000 worth of coverage in case you are found at fault in an accident and are responsible for causing injury or damage to someone else's property.
3) Underinsured Motorist Protection
4) Hit-and-Run
5) Inverse Liability Coverage
What Basic Does Not Cover
Most people choose to increase their third-party liability limit, and add collision and comprehensive coverage. These coverages are considered Optional and ICBC no longer is the sole provider of this portion of your auto insurance – Private Auto Insurance is now available in BC.
Collision Coverage
Collision coverage pays to repair or replace your vehicle if it is damaged as a result of upset or a collision with another vehicle, person or object, including the ground or highway, or impact with an object on or in the ground.
Comprehensive Coverage
Comprehensive insurance covers loss or damage to your vehicle by any cause except loss or damage covered by collision insurance. Comprehensive includes coverage for loss or damage caused by: fire, lightning, theft, (except by an employee or member of your household), vandalism, malicious mischief, windstorm, earthquake, hail, impact with animals, missiles, falling or flying objects, riot, civil commotion, rising water or the stranding, sinking, burning, derailment, or collision of a conveyance transporting the vehicle on land or water.
Extended Third-Party Legal Liability
If you are found legally liable or responsible for a crash where someone else is hurt or their property is damaged, your Third-Party Legal Liability coverage pays their claims or damages against you. Your Basic Autoplan Insurance gives you $200,000 in Third-Party Legal Liability coverage. However, courts often award judgments for much more than $200,000. Most motorists increase their Third-Party Legal Liability coverage, so they are better protected in case of serious injury to others.
Insuring My Teen
Most teens spend months counting down the days until they can drive. While they see only the possibilities, parents are also aware of the responsibilities anyone takes on when climbing behind the wheel of a vehicle.
For all other enquiries regarding ICBC auto insurance, please visit www.icbc.com, or call one of our helpful agents at 250-442-2174
How Are My Premiums Set?
There are a number of factors that are used in determining the amount you pay for your automobile insurance: The Claim Rated Scale is used for all drivers holding a valid BC Driver's licence, to determine the amount of discount, or surcharge, applied to your insurance premium, based on your driving experience and claims history.
The Claim Rated Scale
1) Rate Classes (Define how you intend to use the vehicle.)
2) Where you live
3) Your Claim Record
4) The Vehicle You Drive
5) Additional Coverage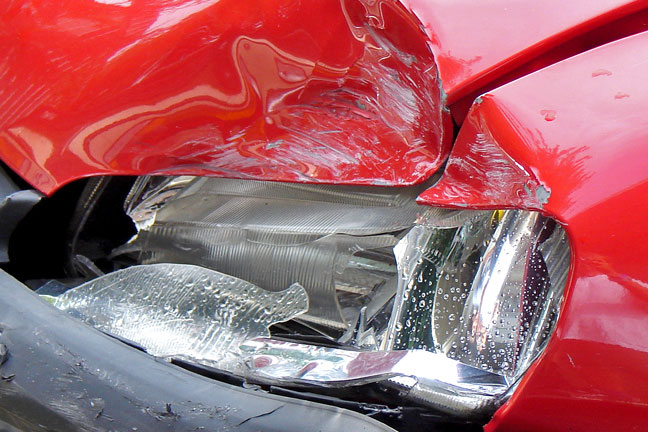 How Can I Save Money?
The biggest savings on your Autoplan premiums are earned through your claim record.
For each consecutive year of claim-free driving, you save more on your premium through our Claim-Rated Scale. You start at the base rate, and as of January 2001, you can gain an additional 5% discount each year up to a maximum of 43%.
The bad news is, if you have an at-fault or chargeable claim, you move as few as 3 or as many as 6 steps in the opposite direction on the Claim-Rated Scale. You lose part or all of any discounts you have, and may even have to pay a surcharge.
There are extra savings and coverage for vehicle owners who have been free of at-fault claims for at least 9 years, with RoadStar and for those vehicle owners who are free of at-fault claims for at least 15 years, there is RoadStar Gold. That means you're eligible for more savings that will increase with every year that you keep your claim-free status. Also, it means that you are eligible for the Roadstar Package.